Do you seem to generate more chaos than cash?
Is your "to-do" list longer than your client list?
---
Newsflash: Deciding to start your business was the easy part…
If you're like most entrepreneurs I've met, you have lots of amazing ideas. There are TONS of things you want to do, should do…need to do. But you feel overwhelmed and spend time spinning in circles, moving from thing to thing, trying to get ANYTHING done.
I don't care how much inspiration, will, hope, and passion you have.
---
Your business suffers because you procrastinate, you don't have the time to do what needs to be done, and you spend your time working on the wrong things.
At the end of the day, you haven't made your sales calls or marketed your business. You've become your business' best employee but worst CEO. You spend your time putting out fires instead of crafting and following your plan for growth, profits and success.
Your life and business is in chaos.
---
I know it's frustrating and feels hopeless but I have some good news for you. The marketing and sales gurus have left out the key piece of the equation…
You can take all the marketing and sales classes out there but none of it makes a difference unless you choose the right things for both you and your business, and (here's the key) actually do them. And that means … getting started, focusing and following through. I can help you with that!
Before we continue, let me tell you a little bit about me: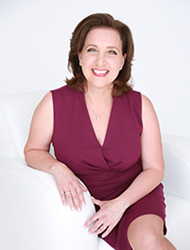 My name is Carrie Greene. I'm a speaker, business coach, trainer and author of the book Chaos to Cash: An Entrepreneur's Guide to Eliminating Chaos, Overwhelm and Procrastination So You Can Create Ultimate Profit.
I worked on Wall Street for 15 years at major brokerage firms and even the New York Stock Exchange. Shortly after 9/11, I decided to take control of my own life and left Wall Street to start CarrieThru. I wanted to find meaning in what I was doing AND have a flexible schedule.
When I first left Wall Street I figured I had escaped the business world. I purposefully left my economics degree and my business background behind (more on that in a moment) and put my innate organizing abilities to work to help people focus on setting priorities, creating systems, making decisions and the biggie…how to stop procrastinating and get moving.
I've been in business since early 2003 and as time passed I realized that my clients needed more from me. They certainly needed foundational skills and I was really good at teaching them, but what I discovered is that they also needed business skills specifically geared to the business they were involved in.
It was time to bring my own business background out of the closet. I've combined everything I learned on Wall Street (things to do and definitely the things to AVOID) as well as my own experience as a business owner, who has made a profit every year since I went into business, to provide my clients with a complete package.
| | |
| --- | --- |
| | Step 1: Eliminate the confusion. It's about your things, your ideas, your jam packed calendar and your overflowing to-do list. You need to prioritize and decide which ideas and things to focus on and where to put your attention and energy. Now here's something the marketing gurus don't tell you…you don't have to do it all! There are MANY things that you are better off crossing off your to-do list and NOT doing. |
| | |
| --- | --- |
| | Step 2: Create a plan. Decide what should be done first, second and third, how to do it and what steps to skip entirely. A plan that works for you, reflects your business and personal goals AND is built around the the way you work, think and want to spend your time. |
| | |
| --- | --- |
| | Step 3: Carry through. It's all well and good to have a great plan but you need to carry through. Your ideas and plans are worthless unless you actually complete them. You don't generate the profits you want and neither you or your clients generate the results you want. |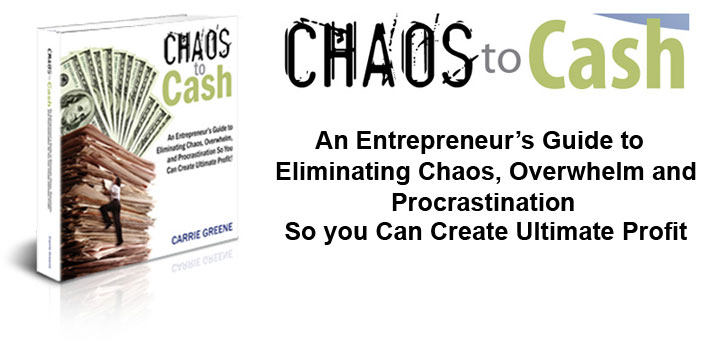 Carrie's book Chaos to Cash is designed specifically for the busy, overwhelmed entrepreneur.

Over 250 individual strategies focused on each of the three steps necessary to take you and your business from chaos to cash. Pick the ones that are right for you…you do not have to (nor should you) do them all.

Easy to Read. No need to read it from cover to cover (who's got time for that?). Just open up to the section where you are struggling in that moment to quickly find the strategy that applies.

Quick action steps that don't need to be analyzed and take just minutes to implement.
$19.95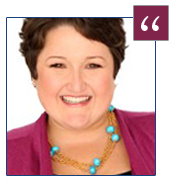 This brilliant guide to getting things done … will help you attract clients and make more money.
The core foundation of a profitable business is strategy, planning and action. Let Carrie Greene take away the 'what's next' in this brilliant guide to getting things done … it will help you attract clients and make more money."
Suzanne Evans | SuzanneEvans.org
---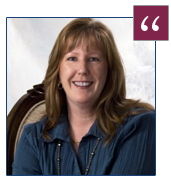 This book offers simple yet profound words of wisdom to help you get unstuck and moving forward.
Carrie Greene is a master at cutting through the confusion and chaos that surrounds business owners. This book offers simple yet profound words of wisdom to help you get unstuck and moving forward in the moment … in your day … in your business … and in your life. It's a must-have on every entrepreneur's desk as a quick antidote to procrastination and confusion."
Melanie Yost , Business Mentor for Helping Professionals & author of Give From the Heart, Receive What You Are Worth
---
Yes Carrie, I'm ready to take my business (and my life!) from Chaos to Cash!

Click here to read an excerpt or order today to take your business from Chaos to Cash!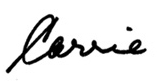 Carrie Greene
Carrie Greene Coaching
P.S. Remember, there's no risk. If you are not completely satisfied I will happily give you a full refund.
P.P.S. Questions? Email me at carrie@carriegreenecoaching.com