You're brilliant…You're driven.
You're frustrated…You're overwhelmed.
Your to-do list is longer than your client list.
You're not making the money you want.
It's time to change that…
Get your act together and use your time and energy to achieve maximum results. This proven program shows you exactly what you need to do.
---
Dear Overwhelmed and Frustrated Entrepreneur,
It's maddening!
You're great at what you do, and you know your business can be incredibly lucrative and satisfying, yet you're spinning in circles.
Your to-do list is a mile long and you have no idea where to start. You have piles of paper all over your desk and office. There's no way you can focus amidst the clutter.
On top of it all there are the new great ideas. Every time you think you have a direction, up comes another great idea that you absolutely MUST follow immediately.
It's crazy. How come everyone else makes it look SO easy? How does everyone else get all of their projects done without killing themselves along the way? How does everyone else seem to have time for themselves and their family? How come your to-do list never gets any shorter?
---
You're left to wonder:
How many systems do I have to set up to make it work? How can I possibly follow each and every step of all amazing "sure fire" marketing strategies in one lifetime – let alone one day? And what about the mess? If I put everything away I'll never remember it and will certainly never be able to find it again.
---
Bottom line: It's not about discovering a new marketing system or implementing a guru's top-secret strategy — it's about closing the action gap. It's about strategizing and deciding what to do and what not to do. It's about setting up your office, your space, your environment, to serve your needs. It's about setting up a schedule so that you're doing the right work consistently to meet your goals.
I'm Carrie Greene and I'm here to tell you it can be done!
I know because I've made it happen for myself and I help others make it happen. You can have a successful 6-figure business WITHOUT doing it all and WITHOUT sacrificing your life.
If you're struggling to figure out how to have a profitable business and keep your sanity I'd like to introduce you to…

Marketing SOS is a step-by-step system that will help you create a solid foundation from which to run your business.
This foundation is vital to your business. Without it everything you do or put on top of it will be shaky.
Imagine for just a moment:
| | |
| --- | --- |
| | Strategize and decide which marketing strategies to do (hint: you will make more money if you DO NOT do them all!). |
| | |
| --- | --- |
| | Set up your office so that you can work efficiently in it. Create a space that will inspire you and be a haven for your creativity. An organized space will increase your productivity (and your income) dramatically. |
| | |
| --- | --- |
| | Create a schedule so that the work gets done easily AND you have time to devote to yourself, your friends and your family. |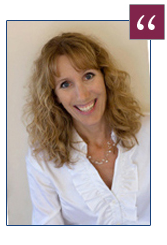 Increased revenues and a sold out program in TWO weeks!"
Before working with Carrie, my biggest obstacle was me. I couldn't get out of my own way. Sure, I knew what I was supposed to be doing, but I didn't know the how or even the why. I was frustrated, disappointed and hard on myself. I wasn't getting anywhere, and I wasn't making any money. I was unhappy. As a new business owner, this is not good.
Enter Carrie, and everything changed right from our first call. Carrie helped me see the now and the why. Then we put the what into place, easily and systematically. I sold out a private program in two weeks! I discovered that with Carrie's help, guidance and support I easily can get out of my own way.
Working with Carrie is magic. I leave out sessions excited, energized and on top of my game. It's easy to implement my plan, follow through and reap the benefits! I know I couldn't have done it alone. Carrie is my biggest asset. Carrie has helped me put happy back int my business and fun back into my life!
Kim Ravida | Kim Ravida Coaching | www.kimravida.com
---
Sign up for Marketing SOS, and you receive:
3 Content Rich Webinars
---
Webinar #1 – Strategy
Most entrepreneurs have the mistaken belief that in order to be successful they have to do it all. They have to engage in every marketing strategy. They have to create programs for every single possibility AND they have to do it all perfectly. Your to-do list is not a wish list. When you have a specific strategy and identify your priorities you will be able to get the tasks that will further your personal goals and earn you the revenues you want. You will cut the length of you to-do list by deciding what doesn't belong there in the first place AND start running your business with purpose instead of simply putting out fires all day.
Webinar #2 – Office
The average American wastes 400 hours a year – 7 hours a week, over an hour a day – going through piles of paper for things they have….somewhere.
What would you do if you found an extra 400 hours a year? Would you use the time for clients and make a lot more money? Would you create a new program (or more!) so that you can help more people? Would you use that tie for yourself or spend it with friends and family?
Your environment is a reflection of what is going on in your mind. If you're climbing over piles to get into your office or pushing things aside on your desk to get any work done it means that your mind is also a jumble. It's time to fix it up and it's much easier than you would believe. I'll teach you specific strategies to use as you go through things to help you easily decide what is helping you grow your business and what's not. I'll teach you simple systems to put in place to help you set it up and keep it going.
Webinar #3 – Schedule
In a recent study it was reported that 21% of entrepreneurs have missed crucial work deadlines and nearly 50% say that disorganization causes them to work late at least two to three times a week.
If you've ever wondered how those "other people", who should be as busy as you are, get it all done AND skip the overwhelm…this is for you. Get your projects done on time and schedule your day so that you accomplish your goals without exhaustion and frustration.
---
PLUS … Each webinar will be accompanied by
Hot sheets
I've summarized the key learning points contained in each webinar.  Use these hot sheets as a quick, easy reference guide and as visual reminders of the steps you want to incorporate into your day-to-day.
Worksheets
The solutions and strategies you'll be learning are not one-size-fits all.  These worksheets will guide you in taking the strategies and fitting them to your individual business and life goals.
I know how you work so…one more feature:
You've already got a ton on your plate and fitting three hours worth of content AND worksheets is tough so I've spaced out the delivery of each piece of content over two weeks. You'll have the time to take the information in, digest it AND implement it.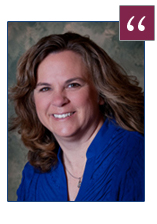 I have an action plan instead of being stuck by uncertainty."
For years, I was disorganized and my personal space and desk were cluttered, leaving me frazzled. I had a to-do list two miles long and was overwhelmed by all the things I needed to do with my own business.
As a Virtual Assistant, I was great at keeping client work organized and getting it done; but my own business practices were jumbled. Since working with Carrie, my mind has become clearer and my to-do list shorter. I'm free to focus on my business. I have an action plan instead of being stuck by uncertainty, Ii've taken control of it with a deeper clarity than in the past.
When I begin to feel overwhelmed, I think back to my conversations with Carrie and gently remind myself of the things she taught me. Carrie always has a simple, yet clever, solution!
Jama St. John | Strategic Virtual Solutions | www.strategicvirtualsolutions.net
---
Imagine what your business will be like when:
| | |
| --- | --- |
| | You wake up excited to start your day.  You know exactly what you want to do and are confident that you will get it all done to bring in exactly the right clients. Then, going to sleep at night happy with what you accomplished and looking forward to getting back to it the next day. |
| | |
| --- | --- |
| | You are set up to handle everything that comes your way.  You're able to find what you need when you need it, you know what to do with incoming paper and email, your desk is clear and you have plenty of room to work, think and create. |
| | |
| --- | --- |
| | You are able to focus and work on a project beginning to end.  You know that when you have an idea you'll start it AND stay focused to complete it. |
| | |
| --- | --- |
| | You take control of your strategies, your office and your schedule.  You provide the absolute best service to your current clients and know exactly how and where to find more clients. |
| | |
| --- | --- |
| | You feel in control of yourself.  You avoid distractions and stay motivated. You stop procrastinating and feel focused and confident. |
| | |
| --- | --- |
| | You know that when you have an idea you will be able to see it through to fruition. |
---
This program is about helping you take action on the strategies that will grow your business. This program is about helping you create an office space, which will support you and your business as it grows. This program will show you how to create a schedule that will make sure that the right things get done and leave time for you to live your life.
Without these key building blocks your business will not grow to the level you want and you will continue to waste time, energy and money on trying the latest and greatest new strategies.
Because I'm dedicated to helping you I'm offering you this program at $197 (or 2- payments of $99). I'm doing this because I don't want money to stand in the way of you being able to grow your business.
---
Sign up below for one payment of $197 or two easy payments of $99!
When does it start?
This is the best part, you can get started right now! When you sign up you get immediate access to the Strategy webinar. After you've had a couple of days to digest the material you will receive the hot sheet and worksheet. The webinars for Office and Schedule will follow over the next two weeks.
---
Carrie Greene Coaching Guarantee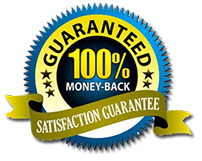 You have 60 days to listen to and use all of the materials included in this program. If this program does not help you strategize, set up your office and create a schedule that works for you we will give you your money back – no questions asked.
---
All for just one payment of $197 or two easy payments of $99!
Take a moment:
You already know what to do, don't you? It's time to make it happen.
I would love to help you. Marketing SOS is your opportunity to make it happen today.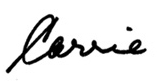 Carrie Greene
Carrie Greene Coaching
P.S. It's not that you don't know what to do.  You need to close the action gap.  Marketing SOS was created to help you do just that.
P.P.S. Questions? Email me at carrie@carriegreenecoaching.com