Is Procrastination Hurting You and Your Business?
Is It Costing You Time, Energy, Clients, and Money?
---
| | |
| --- | --- |
| | Do you freeze when you look at your ever growing to-do list? No matter what you do you can't seem to cross anything off? |
| | |
| --- | --- |
| | Do you act on your great ideas or … do you plan to get to them tomorrow? |
| | |
| --- | --- |
| | Are you angry with yourself because you start so many things but never finish them? |
| | |
| --- | --- |
| | Do you find yourself doing everything BUT the one thing that needs to be done? |
| | |
| --- | --- |
| | Do you watch opportunities slip through your fingers because you spend days spinning your wheels and not accomplishing anything? |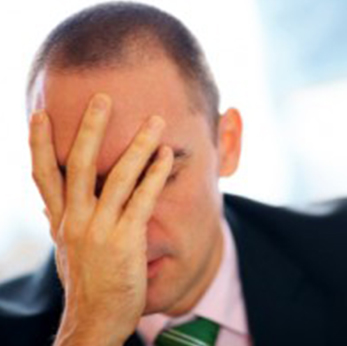 ---
And here's the big one …
Do you know you would be earning more money
if only you followed through on your plan?
---
You're not the only one.
According to recent studies, it is estimated that as many as 95% of the population is prone to procrastination. AND, 25% of them are chronic procrastinators.
It's all well and good to know that you're not alone but that doesn't mean you want to keep procrastinating …
Procrastination costs you time, energy and money.
Procrastination leaves you overwhelmed, frustrated and defeated.
It effects you, your business and your wallet.
---
One of two things happens when an entrepreneur procrastinates. Neither of them are good.
1) Really important things don't get done. You don't write that important email or sales page. You don't call prospective clients. You don't arrange sales meetings. You don't get around to answering emails. You don't market your programs, actually, you may not "get around" to creating those programs. Or…
2) You get things done but at a huge cost to yourself. You end up working until 2am in order to finish. You are stressed and anxious, and know it's not your best work. What makes it worse is that, when you're finally done you realize it wasn't a big deal to begin with so you beat yourself up for not getting it done sooner. You wonder if you're secretly sabotaging yourself as you, and your business are left spinning, frustrated, and going nowhere.
And … you are doing all this TO YOURSELF!
Bottom line … at the end of the day the things that really needed to be done aren't. You're overwhelmed, sidetracked, unhappy, frustrated AND lacking the clients, and income you want, and deserve.
Sound Familiar? Yeah, I thought so.
Admission time…I am a procrastinator.
But I've built a 6-figure business that's ALWAYS been profitable. I've written two books (one's a best seller). I have clients, and run group programs. All this despite the fact that I'm a procrastinator. You can do this too!
---
Before we continue, let me tell you a little bit about me: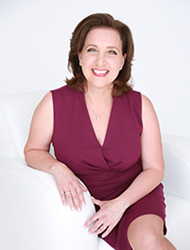 My name is Carrie Greene. I'm a speaker, business coach, and author of the books Because You're Worth It: How To Make More Money By Charging More Money and, Chaos to Cash: An Entrepreneur's Guide to Eliminating Chaos, Overwhelm and Procrastination So You Can Create Ultimate Profit.
I worked on Wall Street for 15 years at major brokerage firms and even the New York Stock Exchange. Shortly after 9/11, I decided to take control of my own life and left Wall Street to start my business. So that I could be home to raise my children and live life on my own terms.
I've been in business since early 2003 and my business has shifted dramatically over the years, but at the core of each shift has been my commitment to keeping things simple in a world which seems to demand that success, and everything associated with it, be complex. .
Today I work with business owners and leaders, to help them get clear on what they want, and understand the value they bring to their clients, others in their firm, and other people that they associate with. I help them create simple, and straight-forward plans to reach their goals, clarify their message and communicate with their employees and prospective clients. Mostly, I help them get past their biggest obstacle – themselves.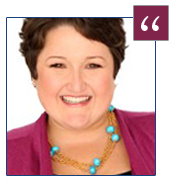 Carrie Greene has a fast and fool proof way to take the chaos and confusion of necessary business decisions and empower you with a clear plan to profit.
Most business owners lose time and money in the overwhelm of what the next step should be. If you need the answers, but are lost in the questions Carrie IS the answer."
Suzanne Evans | SuzanneEvans.org
---
Imagine for just a moment:
| | |
| --- | --- |
| | Being able to focus and work on a project beginning to end…When you have an idea you are confident that you start it AND stay focused and complete it. |
| | |
| --- | --- |
| | Looking at your to-do list knowing that the most important things will get done. |
| | |
| --- | --- |
| | Feeling confident that when you make a promise you'll deliver and you won't be up until 2am the night before finally getting to it.. |
---
It can be your reality with the Carrie Greene Coaching Program:
Procrastination to Payday
This program is designed to show you easy-to-take steps to get you out of procrastination and into action.
Get the tools to stop procrastinating and get moving, and the confidence that you're moving forward on the right things.
No more doing everything on your list except the one thing you need to do (I call that "productive procrastination").
No more staying up until 2am working on what you "should have done" a week ago.
This program will show you how to decide what to do first,
second, and third AND how you can follow through and get it done.
Spend your time and energy helping your current clients, marketing, and attracting new clients. Earn the money you deserve instead of beating yourself up wondering why you still haven't done __________ [fill in the blank].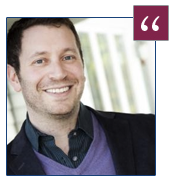 I now can handle a larger client load which impacts my bottom line."
Before I met Carrie I had books and piles EVERYWHERE. I couldn't understand why my office, the place designated for work, was the one place I couldn't get any work done. (Sometimes I couldn't even find my keyboard). Carrie explained to me that I was having trouble focusing, because I literally couldn't see what I should focus on. She helped me realize that an organized office leads to an organized mind. She helped me create systems for my books and supplies and more importantly helped me decide what was important for my business and what I should throw out and get rid of. The result? Besides finding my keyboard, (plus my mouse and printer), I have turned my office into a place of solace. It's become my ideal place to think and work, and has become my creative haven. Both my focus, productivity, and speed have increased dramatically. (This particularly is great news to my clients). I now can handle a larger client load which impacts my bottom line. Love you Carrie!
Matthew Goldfarb | www.corporaterenegade.com
---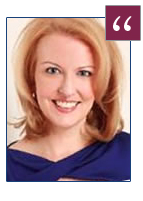 Carrie has been highly effective in moving me from fog and overwhelm to getting what needs to be done…"
"Thank goodness for Carrie! It doesn't matter if you have a milllion ideas… if you don't get them done and get them out there, they don't count for anything, and they certainly don't make you money. Carrie has been highly effective in moving me from fog and overwhelm to getting what needs to be done when it needs to be done. Carrie cuts through the clutter with laser-like precision. She helped me look at my to-do list critically to differentiate the money-generating tasks from the "busy" tasks. I went from zero to a new brand, new program, two audio products and full prep for a huge sponsorship (booth set-up, banners, handouts, email follow-up sequence, etc.) in 75 days…oh, did I mention I wrote a book in that time too? I didn't accomplish even a quarter of that in my business during all of last year! Carrie helped me zero in on what needed doing when it needed to be done. She kept me sane while focusing me on what was important. I am smart but I would have never achieved that on my own; I get in my own way too much. Thank you Carrie!"
Marla McAlpine | www.SmartWomenTakeControl.com
---
When you sign up for Procrastination to Payday you'll get:
| | |
| --- | --- |
| | One 60-minute Audio Program during which Carrie will specifically show you how to take control so that you will be able to easily prioritize your to-do list. You will be able to take action and focus your energy on the things that will bring your more clients. |
| | |
| --- | --- |
| | Complete Transcript of the Training. Transcripts are great for several reasons. Some people like to read along while they listen, they are handy as a quick reference and some people simply prefer to read. . |
| | |
| --- | --- |
| | An Infographic Covering All of the Major Points.  This is a quick easy reference guide. |
| | |
| --- | --- |
| | A workbook because you are right – your situation is different. This workbook will enable you to tailor what you learn in the program to your specific situation. |
---
OK Carrie, I have to ask…how much is this going to cost me?
I know that as an entrepreneur money can be tight and I don't want money to be the reason you choose not to do it. I know you want and need this help and I want to make it easy for you to get it. For that reason, I am offering this program at the rock-bottom price of $47.
$47 isn't very much money but just in case you're wondering if it's worth it I'd ask you to consider this…
"What is it costing me to stay stuck where I am right now?" What does your procrastination cost you? Your business? Your clients? Your family?
---
How do I get started?
What do you say we don't procrastinate about this and get this done as quickly as possible!
The program is available for immediate download. Sign up and stop procrastinating immediately!!
All for just $47

You know this has been a problem for a long time…isn't it time you got help?
How long have you been trying to do this on your own?
Has it worked so far?
What makes you think that doing the same thing again is going to give you a different result?
---
What if it doesn't work?
As with all Carrie Greene Coaching products and programs, you get my 100% Guarantee.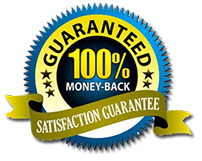 I know that the strategies that I will be sharing with you will work. However, if after listening to the program, and working through the workbook, you feel that this program is not right for you, let me know and I will refund your investment 100%.
---
Just imagine…
…You've just come up with a brilliant idea. You focus on it, you work on it and follow it through to completion and with it you get as many clients as you want.
---
Sign up today!
Yes, Carrie! I'm ready to stop procrastinating!
I understand that I am getting:
One 60-minute audio training session taught by Carrie.
A full transcript of the session.
An infographic covering highlighting all of the major points
A workbook to help me personalize the material taught to my specific issues.
All for just $47

---
Stop Procrastinating. Let's do this!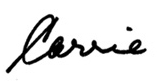 Carrie Greene
Carrie Greene Coaching
P.S. Remember, there's no risk. If you are not completely satisfied I will happily give you a full refund.
P.P.S. Questions? Email me at carrie@carriegreenecoaching.com